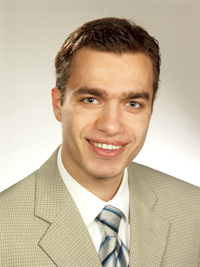 Message to our clients
Our People are RM-Galaxy
We are determinted to deliver solutions for our clients in order to simplify and optimize their processes. Our committment is to share our knowledge and ideas with our clients.
Investing in training programs for our highly-skilled IT consultants is priority number one for RM Galaxy.
As CEO of RM-Galaxy I believe that the best way to achive client's satisfaction is when each of our employees is personally rewarded for her/his contribution to the client.
Milko Izamski, Managing Director
RM-Galaxy